OCTOBER 3, 2016
A quick guide to 8 marketing trends of 2016: And what they mean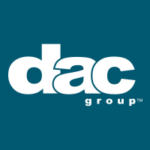 The world of marketing is one of flux. This short post will detail some of the top trends of the first half of 2016.
1. By 2019 mobile advertising will represent 72% of all US digital ad spending
The growth of the mobile-first consumer will continue to force the hand of marketers to target them in their palms.
2. 50% of all mobile searches are conducted in the hope of finding local results, and 61% of those searches result in a purchase
Businesses must produce local content and ensure data is accurate in order to convert long-tail searches from ready-to-buy customers.
3. 28% of teens chose Snapchat as the most important service, edging Instagram's 27%
Snapchat is a strong promotional tool for targeted informal engagements with customers. It may be difficult to track sales generated from it but the word of mouth potential is tremendous.
4. About 50% of Instagram's 400 million users follow a business and even more (60%) say they've learned about products on the platform
Visual content is processed at a faster rate than text. Therefore, Instagram poses a massive opportunity to promote a brand.
5. 56% of customers are more likely to buy with a personalised experience
Personalisation of content is key. The potential for conversion is much higher when the information presented is in line with the need of that particular customer.
6. Just 1 out of 8 social messages is answered by most brands in 72 hours
Timeliness is imperative when answering comments. Additionally, customers are likely to tell up to six people about the response they received (you're communicating with more people than you think.)
7. 43% of consumers do research while in store about things such as product specifications, price matching and reviews
Accurate product details and mobile optimised destination pages are key with younger demographics. They are not afraid to compare prices and reviews before heading to the checkout – or a competitor.
8. It's 2x harder to get your ad seen on mobile SERPs
A mobile search strategy must be its own entity entirely. The focus should be on high intent keywords not generic, upper-funnel search terms.