SEPTEMBER 25, 2016
How microtargetting can help businesses influence audiences at a local level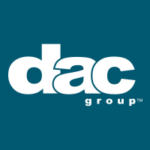 Instagram's recent proposed algorithm change has caused online chaos, but what it has shown is that to retain relevance brands and businesses need to maintain a constant social presence. Content, created and curated, must be tailored to specific preferences and locations of the audience in question, ensuring it maintains a keen focus. This has become known as 'microtargetting'. Connecting with bloggers, Instagrammers and YouTubers is increasingly the way this is done.
Brands have been aligning themselves more and more closely with these social media influencers in recent years. This is in no small part as a result of consumers expressing a desire for authenticity over what is perceived as the inauthentic voice a brand offers.
Nielsen recently polled 30,000 online respondents across 60 countries as part of its Global Survey of Trust in Advertising biennial. The survey found that personal recommendation is the most trustworthy form of recommendation (trusted by 81% of UK respondents). Personal recommendation is leaving its competition in the dirt, it's now the only format trusted by more than 60% of respondents from the UK.
Find your local influencers
Whatever the vertical, influencer partnerships are well established, but at a local level they are often overlooked. This leaves opportunity for savvy brands, as, on the whole, local bloggers, vloggers and so on are open to doing business.
A manual search is just one, rather ineffective, way of microtargetting. But to make the process less labour and time intensive it is a good idea to look into trialling purpose-made engagement or monitoring tools, such as Hootsuite or Traackr. Another method would be to tap into pre-established influencer databases, these can let you refine your search by scouring 'about' pages for particular keywords, in this instance towns, counties or cities.
'Shout out' to the local talent
A business should look to spread the word that they're keen to work with well-established local influencers. Whilst there are many ways to go about this 'shout out', the best place to start is with an owned channel such as publishing a blog post announcing this and sharing it across social channels.
There are other ways to get out there and find bloggers, sites such as Bloggers Required let your brand post a brief, influencers can then get in touch with you. It's a great way of saving time in what is often a lengthy process of research and outreach.
Maintain relevance
This is a key component of any microtargetting strategy. If you're on a tight budget, it is often better to work with a couple of hand-picked, highly relevant influencers to your target location than spreading your budget across 15 with a far wider geographic reach. To use Croydon as an example, try to find two well-known Croydon bloggers rather than a multitude who live and work across London and mention Croydon only sporadically.
Start small
It's a fairly widely held belief surrounding influencer marketing that it can be a pricey endeavour. But that doesn't need to be the case; of course brands with huge budgets can go after the really powerful influencers. Smaller brands too can find their space, optimising return on investment with a smarter, more creative approach. Running a proof campaign initially, is a good way to gauge the effect of microtargetting.
It's all about the audience
Locational microtargetting should factor in the needs and preferences of individual locations. What makes a big city audience tick is likely to be far removed from that which makes a rural village audience tick. Think first of the audience, and then go to market for the appropriate influencers.